Ball Hogg Academy has specialty clinics for athletes of all ages and skill levels! All athletes are welcome, you don't have to be on a BHA Team or Training program!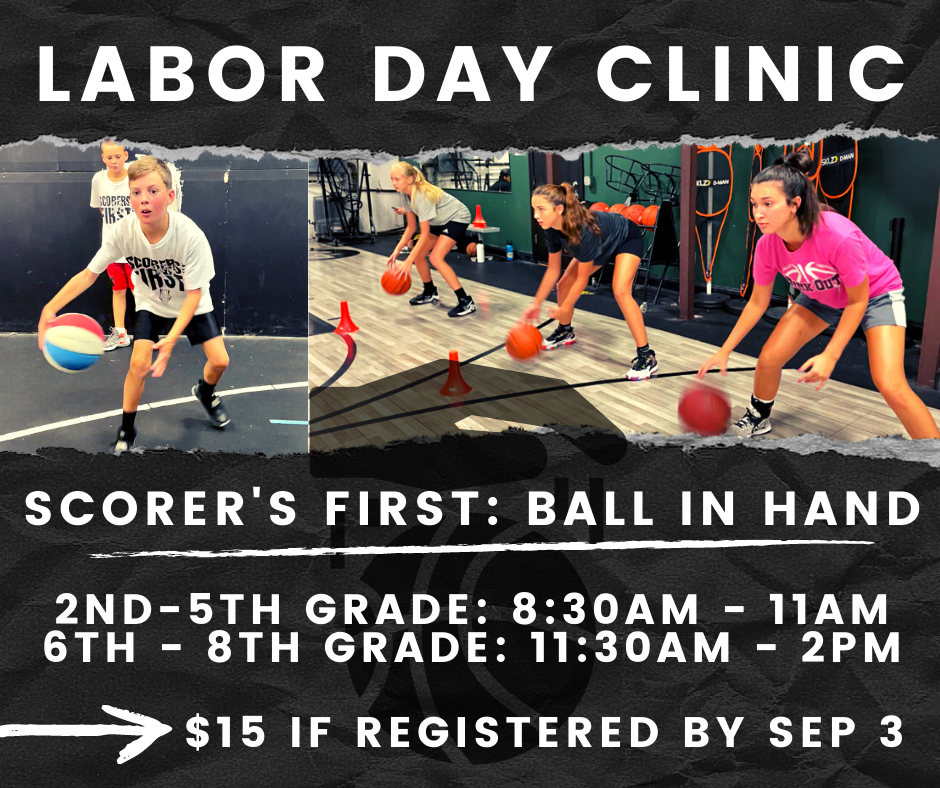 LABOR DAY CLINIC
SCORER'S FIRST SERIES : BALL IN HAND
Monday, September 6th
2ND - 5TH GRADE : 8:30am - 11am
6TH - 8TH GRADE: 11:30am - 2pm
$15 if registered by 9/3!